The Master in Social Design is one of four master programmes at the Design Academy Eindhoven. Established in 2010, this two-year masters is structured around intensive workshops and mentoring sessions with design tutors, alongside presentations by guest critics and lecturers. At the end of the first year, students develop a research question that will inform their second-year thesis work and graduation project. The Master in Social Design recognizes the increasing importance of the social dimension in the making of relevant design projects for our day and age, and promotes a holistic understanding of the discipline aligned with our contemporary times.
"To me, good design means that a product has a technological part, an economical part and a social-cultural-societal part. Due to development in our society, economic logic took over and the technological effects are enormous and very disruptive. Therefore we have to emphasize social issues and values that have been neglected. We don't do it for the economical system but for ourselves, for our own lives. At the very beginning of design was the motivation to improve life."
– Jan Boelen, Head of Social Design Department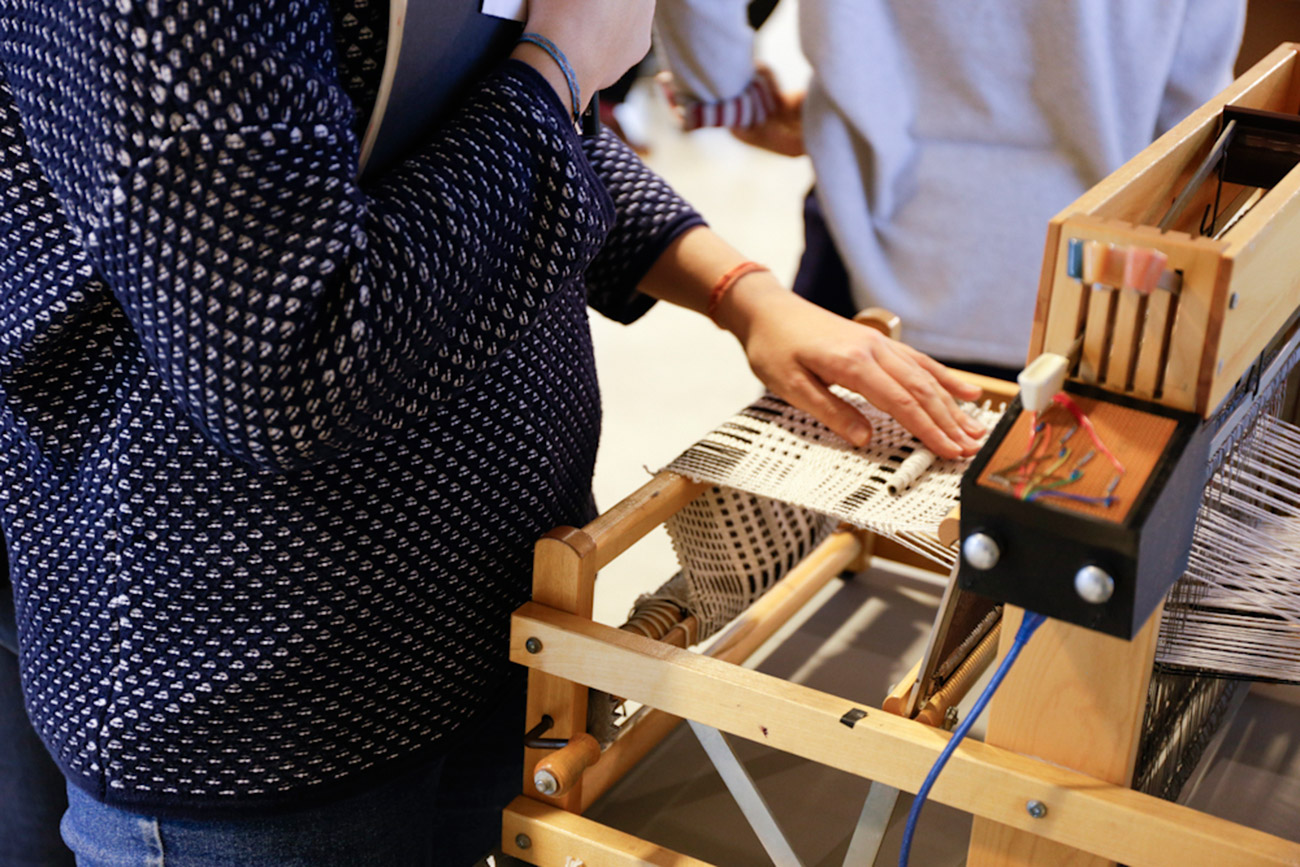 SOCIAL DESIGN DOES NOT EXIST
Design's social aspect should be considered as an integrated part of the discipline, in a holistic understanding of what design is. The Master in Social Design focuses on the social aspect of design, but does not ignore the discipline's other components. Students are designers who are prepared to reflect on and develop insights on their purpose and motivations, their role and responsibility towards society, and the desired and attained impact of their design practice. Through their time at the Master Social Design, students are expected to deliver like professional designers, and to use their time studying to develop a specific attitude and way of working.
THE 'SOCIAL DESIGN' ATTITUDE AND THE NEED FOR SOCIAL APPROACHES
Our current world is in crisis: democratic, governmental and economical systems and powers are in shift, and new kinds of relationships arise between individual as consumers, producers and distributors. At the Social Design department, we believe in the need to think about new systems of value exchange between the different parties in our societies. These values can be tactile and tangible; it is by and through them that we have to build new bridges between different societal agents.
The Social Design department is a laboratory for an evolutionary society and for symbolic labour. Within it, students will be prompted to develop a 'social design' attitude between scepticism – because we know nothing is true – and conviction – because we need to make choices between many meanings. Students will reflect on society, but their findings can only be meaningful if and when they are placed back into society, and instigate debate in a larger, ever-changing context.
A few principles steer the students as they make their way through the master:
The materialised object is still relevant
As a tool, as an agent or provocateur; as a trojan horse, as a solution, as a value and as a metaphor; to raise awareness to certain situations, and to develop strategies and tactics to change systems and the powers in a certain system. Students should be aware of this power and design their own tools for creating meaning and shared value as contributions to society.
The social designer does not exist
Only when you know, as an individual, what you want for yourself, why you want it and even how you want it, can you reach out to the world and address other people and situations. Only then can you go beyond yourself and become meaningful to others.
There is no definition of social design
Students are expected to develop their own definition of social design; the department promotes the creation of personal tools for a dynamic and ever-changing social design practice.
Design is a product of its time and place
Designed objects tell us about the place in the world in which they function and of their manufacturing process. They carry the traces of the maker's hand, the signature of the designer, the technological possibilities of their time. They bear witness to their time and their stories can be a great source of learning.
Awareness of hidden meanings is crucial for a designer
This awareness will help the creation of each designer's own meaningful projects and relationships with their contexts. In order to stimulate each student's awareness, the department will actively seek to turn all questions and all answers around. In that process, the Social Design department will help students discover who they are and what are their personal talents. Students will learn to trust their intuitions, mistrust their first assumptions, and improve their research proficiency, design potential and making skills.
PROGRAMME STRUCTURE
The Social Design department promotes the usage of an iterative design cycle that informs each student's process, constantly seeking answers to the questions of "what," "how," "why," "where," and "for whom." Study years are structured in trimesters, with midterm and final evaluations. First year students are encouraged to define and create their own toolset to analyze the world around them, and to then synthesize their research into a meaningful research question which will inform their thesis work. Conversely, second year students follow a path from positioning and analysis towards tools and materialization, developing their thesis project from conception to a finalized graduation project.
DEPARTMENT SOCIAL DESIGN
Head of department Jan Boelen
Department coordinator Henriette Waal
Tutors
Dick Van Hoff, Rianne Makkink, Eric Klarenbeek, Jesse Howard, Jesse Kirschner, Thibault Brevet, Guus Kusters, Brecht Duijf, Lucas Maassen, Judith Seng, Gabriel Ann Maher, Michael Kaethler, Tamar Shafrir, Fabrizia Vecchione